ROM World - For All Your ROM Needs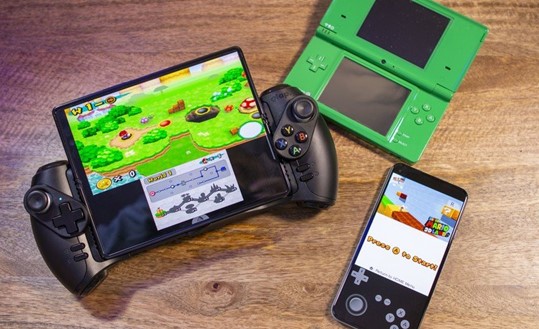 Three Android Emulators to Play your Favourite Classic Games
Many people's first gaming memories include beloved vintage systems. A lot of great, memorable games were made on the SNES and PlayStation during this time period. By today's standards, a few of them are still excellent. Older Final Fantasy titles, for example, had mobile releases. There are some that can only be found on earlier systems and they cannot be played any other way. However, you can play the original games anytime and wherever you want using emulators. Therefore, within this article we will be looking at the best android emulators games that you can play.
Citra Emulator
The Citra Emulator is the most recent addition to the list of emulators. You'll need a Nintendo 3DS in order to play this one. There are a lot of standard features in this programme, such saving and loading states, using external controllers, and so on It also makes use of the microphone, camera, and motion controls included on the Nintendo 3DS. A dark theme, texture filtering, and other extras are available to those who upgrade to the premium edition. Most games can be run on the emulator without any issues. However, we aren't yet certain which titles function best and which ones don't work at all. Still, it's the only decent mobile 3DS option at this time.
DraStic DS Emulator
DraStic DS Emulator is one of the greatest Nintendo DS emulators available. It has basic capabilities like save and load states, as well as virtual controllers. It also features the option to modify the DS's top and bottom displays. Emulation of physical keyboards is also possible with this app. What I like most about this is its steadiness. Virtually all ROMs are fully functional and free of bugs.
EmuBox
EmuBox is an all-in-one emulator comparable to ClassicBoy, but with a different range of supported platforms. This one is compatible with Nintendo DS, PSX, SNES, Game Boy Advance and Color, and NES. It contains Material Design for ease of use, as well as traditional functionality like save and load states, a fast forward option, external controller compatibility, and more. Additional performance may be gained by changing the parameters. That's a big help for lower-end smartphones. With no in-app purchases yet, this one is free. However, there are advertisements around the screen but you can pay for a subscription that removes the advertisements.